Thank you for contacting All City Contracting, a representative will contact you shortly.
Residential Roofing
We care about the quality of work we provide as much as you do! We want you to know that we will stand behind our work, that's why we offer a lifetime workmanship warranty on all of our work and limited lifetime warranties with our GAF Certification.
All City Contracting provides complete residential roofing services including repair, installation, and inspections. We care about your home and your roofing needs!
GAF Certified
Tamko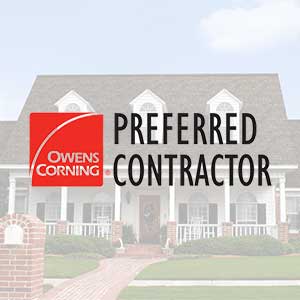 Owens Corning
IKO
Flat Roofing
Cedar Shake
Go Back
Customer Reviews
format_quote
Jesse the production manager and the crew were amazing!
- Abel F.
format_quote
Man these guys are awesome. From Dave the salesman , to Chuck and Tim the President, these guys were on it. My roof was completed within 10 days of signing my contract . One day I went to work and when I came home the guys were already gone and not a speck of evidence remained that they were even there, except I had a new roof. Great price. Great local company.
- Bruce W.
format_quote
Had my roof windows Soffit Fascia gutters done a year ago. Great job!! still looks great!! thanks all City Contracting!
- Justin G.
format_quote
Have a Frank lloyd Wright home. Half membrane roof and half shingle. They beat the competition in price and in results. Couldn't have been happier. Definitely will use them for my next home.
- Dayon N.
format_quote
Tim and all City contracting is my go-to place for all my home repair needs great price and it did a great job I am happy to say I now have an all City home Thank you again ALL CITY!
- Chad M.
format_quote
All City did a great job and we are very please with our new roof!
- Fred S.
Get A Free Estimate Today!
No two projects are ever the same and neither are our clients and their needs. That's why in addition to free estimates on whatever project you want to tackle next, we also offer annual roof inspections upon request! It's just another way our team at All City Contracting has your back.